Accommodation In Paternoster
Accommodation
Towns Near Paternoster
Accommodation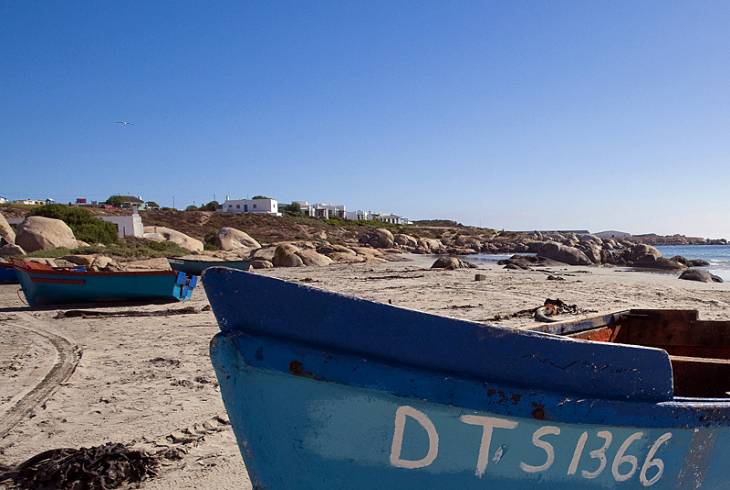 The traditional fishing town of Paternoster©
South African Tourism
Paternoster
Nearby Attractions
Paternoster
Tourism Information
Paternoster - meaning "our father" - is a gorgeous, traditional fishing town, one of the last of its kind, just 150 km from Cape Town. With little commercialisation, Paternoster is definitely one of the most attractive of the West Coast fishing villages and little has changed here over the years.

Paternoster is famous for its crayfish and there are a number of tiny, white-washed fishermen's cottages that lie along the long, white beach. Small fishing vessels leave here every morning at dawn, returning at dusk with the catch of the day. Paternoster lies virtually on the Columbine Nature Reserve, where displays of wild flowers in spring are unsurpassed. Just south of Paternoster is Cape Columbine's lighthouse, the red and white stripes visible from a hill within the reserve.

Other than seriously relax and take long walks on the beach during sunset, you can visit the local potter's studio, visit the West Coast Fossil Park and go sea kayaking or take part in other water sports.